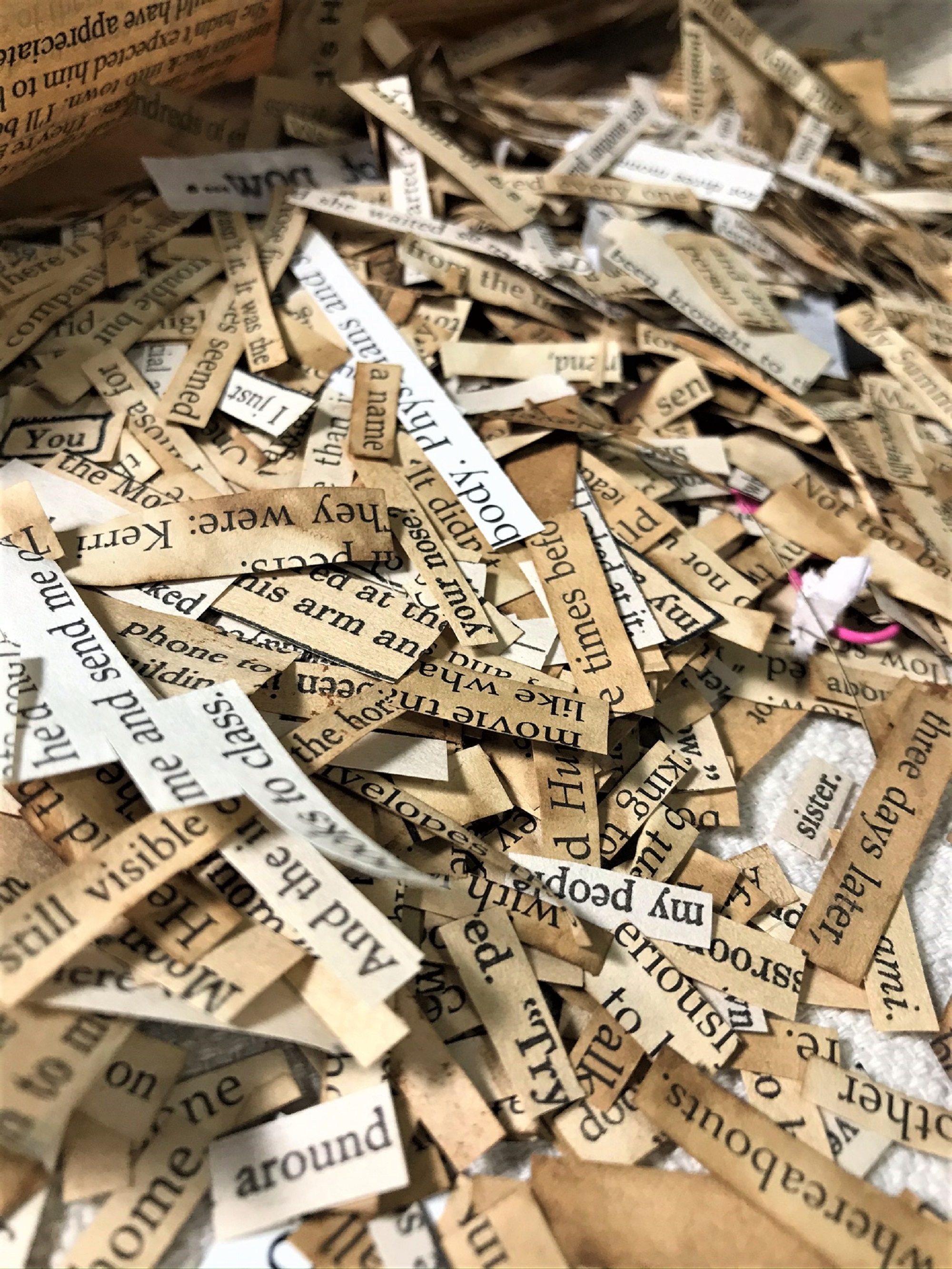 Imagine all these words in front of you.. What story would you tell?
Have you ever wanted to write something, but felt 'stuck' looking at a blank page?
Where to begin?
What to say?
What words to use?
My students and workshop participants have often been stuck over the past 25+ years, too...
Until they discovered "Found Word" writing.
Game changer!

"But I'm not a writer!"
Perfect.
You're among your people, here.
Whether you're a word-playing wordsmith or a word-shy wannabe, this Wednesday Wordplay mini workshop is designed with you in mind.
Part instruction, part collaboration, all fun...
My monthly Writing Workshop series has been planned to:
teach some basics
inspire you to play with your words
provide time & space to be creative
and connect with other creative folks in a 'just-right' group size that welcomes personal exploring, reflective self-discovery, and (maybe even) sharing...
(100% up to you.. always!)
... including my fellow introverts and our friends who say,
"But I'm not a writer!"
I see you!


Friends, this workshop requires neither writing experience nor writing skills....
just a willingness to play with words.
Sharing the Words,
Sharing the Love....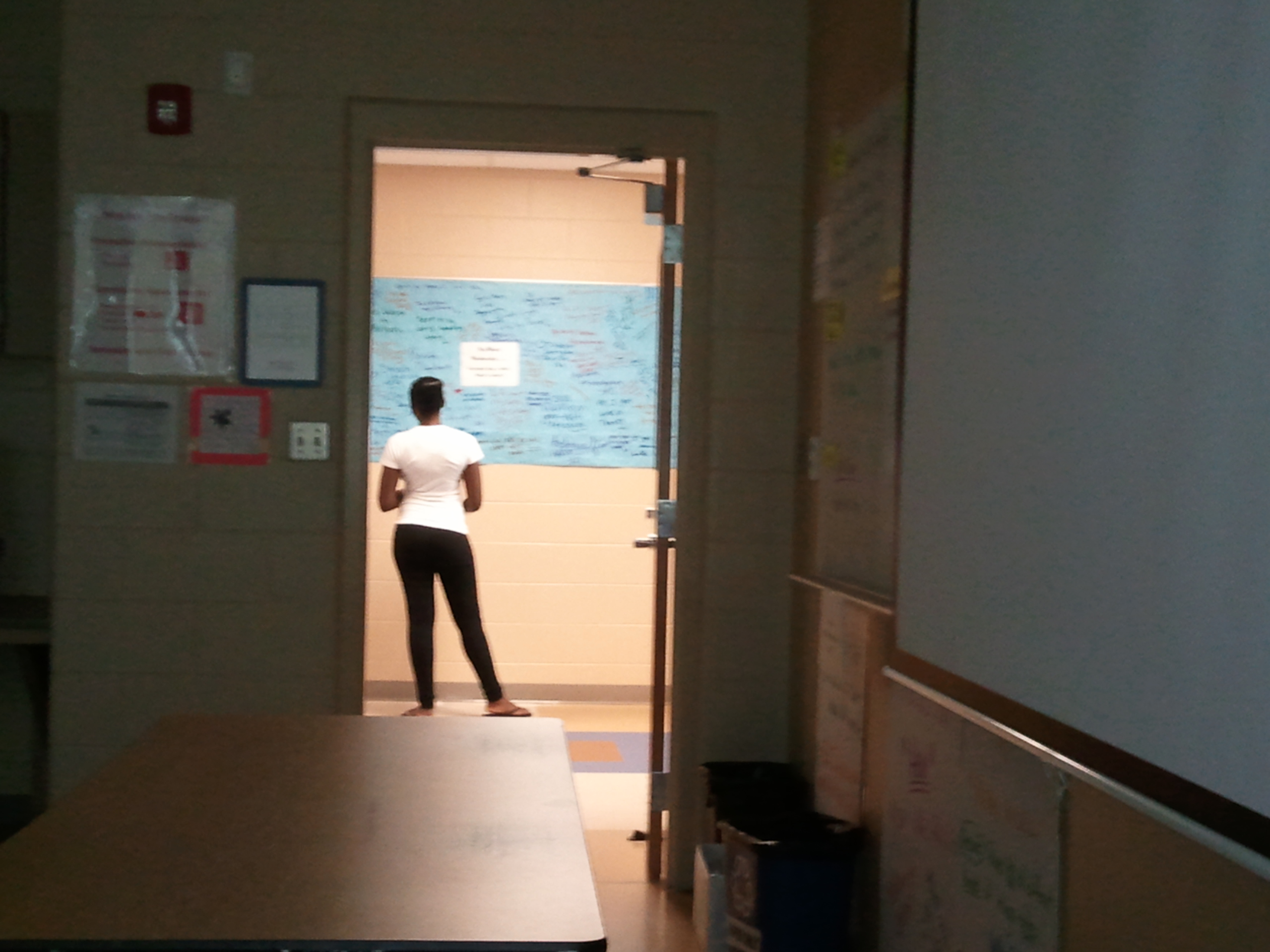 Writing with Teens
Before I discovered mixed-media art in 2015, I played with words. Lots of words. And over my 27 years teaching middle, high school, adult students, and fellow teachers, I infused my teaching with plenty o' writing & wordplay.
Imagine their surprise to discover words were really fun... just like kindergarten all over again when we stripped back the rules.
The discovery of 'colors' helped me cope during a difficult life event in 2015 as I struggled to find the words to express what I was feeling.
Little by little, my writing voice began to return - to tell my stories - sometimes veiled in nonsensical narrative while other times, raw and palpable.
My art found its way to the people who needed it as they fought their own fights, needed a bit of whimsy, or found inspiration in the messages.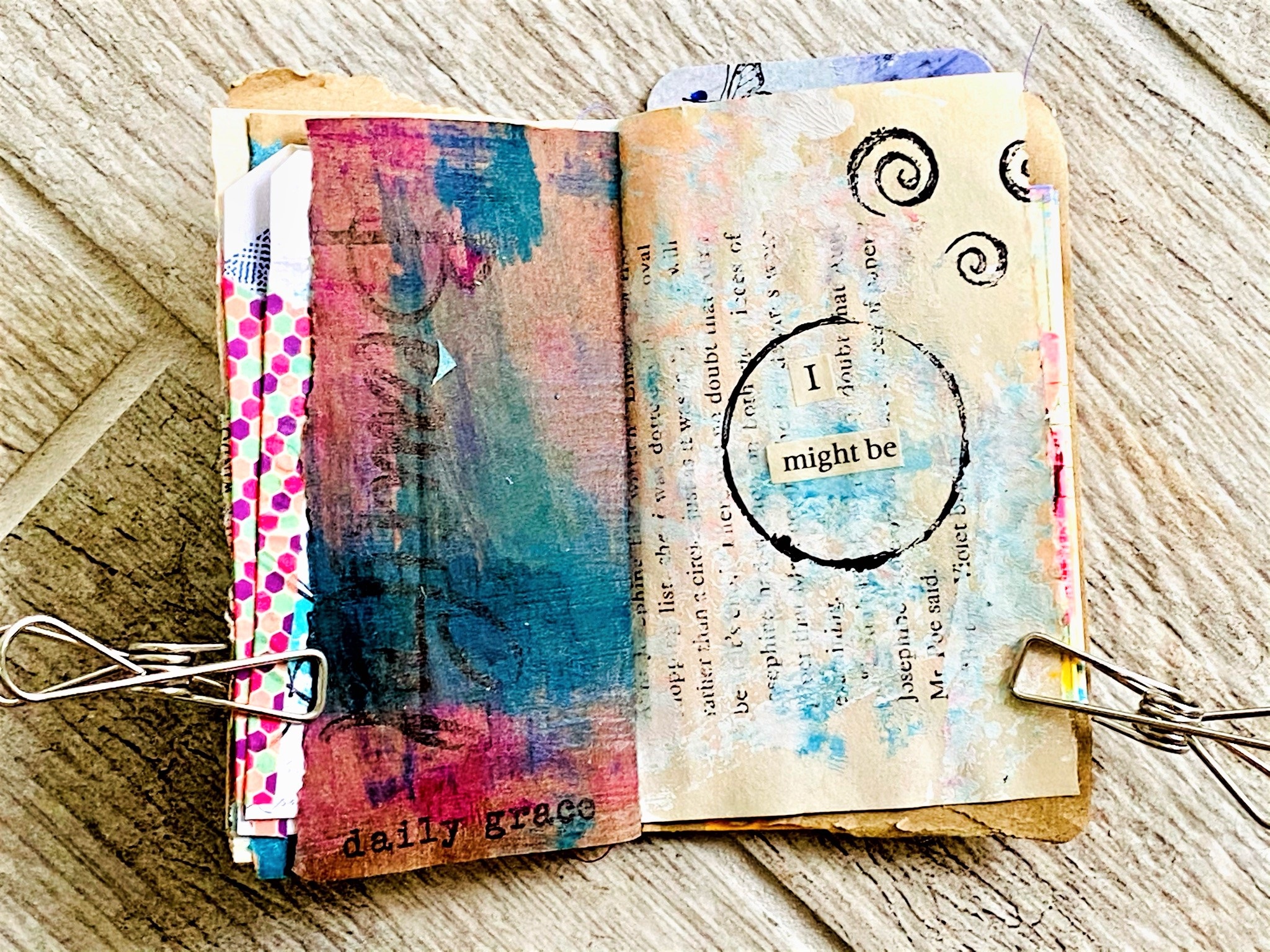 In 2018, I began to dabble in creative journaling, not sure what the interest was, but willing to give it a try.
Soon, my mixed-media art filled pages of vintage books and eventually, pages I created.
I shared my sideways journey into journal making in Stampington's Art Journaling magazine, Summer 2020.
From altered book journals to handcrafted mixed-media journals, my style has evolved into Life Story journals, known for their bright colors and microstories ~ tiny life stories with BIG impact ~
often told in fewer than five words... both shared and invited ... in the form of "Found Words."
Are you in?
Tell your story.
Because it matters.