Are you thinking about opening an Etsy shop or have questions about how to build/rebuild yours?


But you aren't sure where to start or even if you (really) want to jump into the e-commerce arena.
I know those feelings! I was there a few years ago...
First, contemplating opening a shop while working full-time in a demanding career - no time to learn All The Things.
Then, getting shoved head first into opening a shop, with little time, even less knowledge, and a TON of art in our home after the brick & mortar shop where I sold, closed unexpectedly. Stressful times!
During that summer (2019), I spent hundreds of hours learning the ins and outs of Etsy shop building and growing - and still learn new tips/tricks all the time.
Now I share what I've learned in 3 ways:
#1:
For over a year, I've shared what I learned in my free Six-Step Etsy Set-up Guide and last year taught the 'beta version' of my course, Etsy 101: Aiming for Remarkable, designed for new & rebuilding shop owners.
But something was needed in the middle, for people who used the free guide but still had questions or wanted to talk things through.


#2.
So I designed this mini workshop/coaching session, an online learning space that provides five strategies that you can immediately use, time with me and other Etsy shop owners in a collaborative workshop space, and access to a private Etsy Shop Owners group.
Like a thriving plant, your Etsy shop will need your regular attention, lots of love, and possibly new (or deeper) skills to help it grow.
#3:
And.... that's where my full Etsy course fits in.
(if you need it)
With detailed feedback from the July 2020 beta course participants, I've refined my Etsy 101 course to help you make the Etsy shopping experience remarkable for your customers. The full course is 4 weeks of diving deeper into the Etsy How.
To learn more, be sure to check out the Course Preview (located on the course home page) when it's available.
But, hey... let's slow down and take this one step at a time, shall we?


Here's what you can expect.....
downloadable materials to keep & use as your Etsy shop grows   

questions designed to get you THINKING & DOING - including creating your own "do-able" Action Plan/Checklist

step-by-step strategies you can

implement 

immediately

time during the workshop for Q & A, brainstorming, and sharing ideas

an invitation to join a private Etsy Shop Owners group - designed for group members to support each other as we build, grow, and maintain our Etsy shops
Enrollment opens January 2023.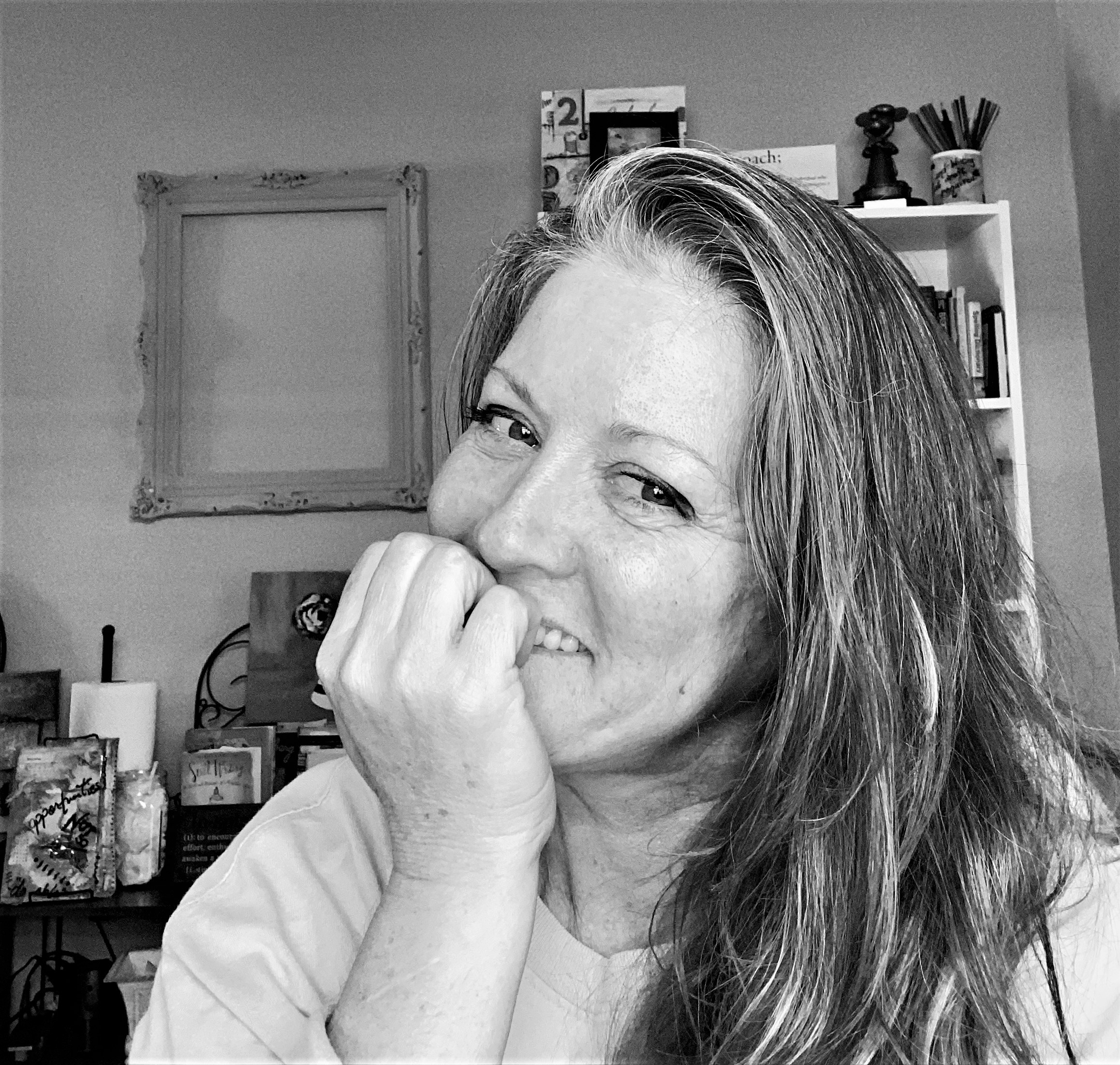 Hi, I'm Robin Le Roy-Kyle! (RobinLK, for short)


I help women (and a few men!) gain clarity, create plans, and build confidence to leap when ready by creating spaces & resources that teach
finding your "Why" behind the "How"

getting past "Maybe"

Small Biz Basics
....all with heart-driven purpose. 
My own story began like this....
I'm known as "RobinLK" because of my crazy-long last name! Coffee and questions rule my world and you'll often find me with lots of both!
I started adulting in the the military 30+ years ago and followed that up with another super-responsible career choice - becoming a literacy educator shortly after, teaching middle, high school, and college-level students for 26+ years.
Over the years, I've had the pleasure of working with thousands of tweens, teens, and adults learning to read interactively, write creatively, and think critically. Add fellow educators and administrators to my list of support/teaching and you'll see it's been an amazing career.
In 2010, I began tinkering with the idea of being a business owner, but realized I lacked small biz know-how despite my years of education and training. Result? I lacked confidence and didn't take the chance, staying in public Education 10 more years.
Then it all changed....
Now, I'm a creative business owner helping women gain clarity, create actionable plans, and build courage + confidence through inspiration, information, and implementation. After pausing my own dream to be a business owner for ten years, I know firsthand what doesn't happen when you feel stuck or unclear!
But with a plan, dedicated hours learning new skills, and determination, I got past my 'stuck' and created the life I dreamed of. From military service to successful teaching career, accidental Creative to thriving business owner....
I'm an example of what's possible for every woman dreaming of change, ready to figure it out, and willing to dive in and do the work.
As part of my journey to creating the life I want, I seek out creative opportunities every chance I get! I've been published in The Florida Writer and Art Journaling magazine and currently working on a few other cool writing projects.
In mid-2020, with coaxing by COVID, I decided to retire early from teaching - a decision that came under fire from those closest to me.
Despite the pushback, the decision was a solid one and we made BIG changes. I announced my retirement from public Education, and haven't looked back.
Along the way, several fellow educators have shared with me in private that my journey has helped them make decisions about their lives, too.
Now, Hubs and I live in beautiful Merritt Island, Florida with our fur kids and lots of bridges & waterways with amazing views - fulfilling my ultimate dream - to return home after nearly 17 years.
And.... run a thriving business that supports women like you and me - wanting to make changes but not sure how.


Ready for your own "amazing"?
It's time you live the life you dream of... your Very Best Life... because here's the thing - we get one shot at it and there's absolutely nothing better! I'm excited to share your journey....
I offered my first Etsy course July 2020. Course participants learned about Etsy shop ownership and provided detailed feedback as we worked through the modules.


From their input, I was able to revise course content. This workshop is a snapshot of the full course and created a mini workshop as a level 2 resource.
Here's what course participants shared...
I've gotten much more than I expected and am very happy with the changes I have made in my shop as a result- and the level of understanding I have from how to edit the shop to understanding the fees - that part was a total mystery to me, so those videos you shared on the pricing and fee structures were incredibly helpful. ~Diane F.
I think this has been fabulous! Really! I hope that when you release it that you don't undersell it because there's a LOT of great information here! I love how you teach and interact with us. Thanks! ~ Didi R.